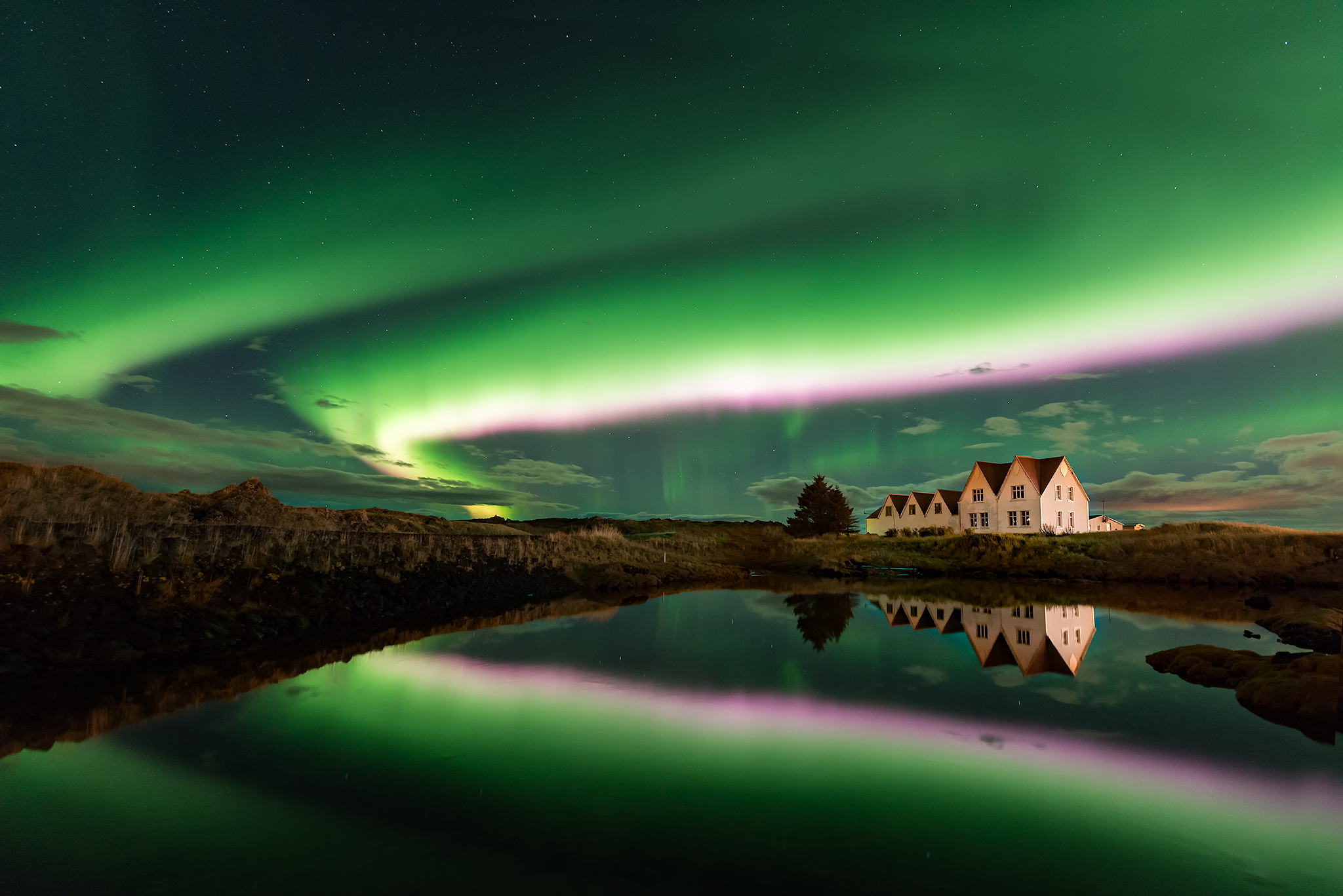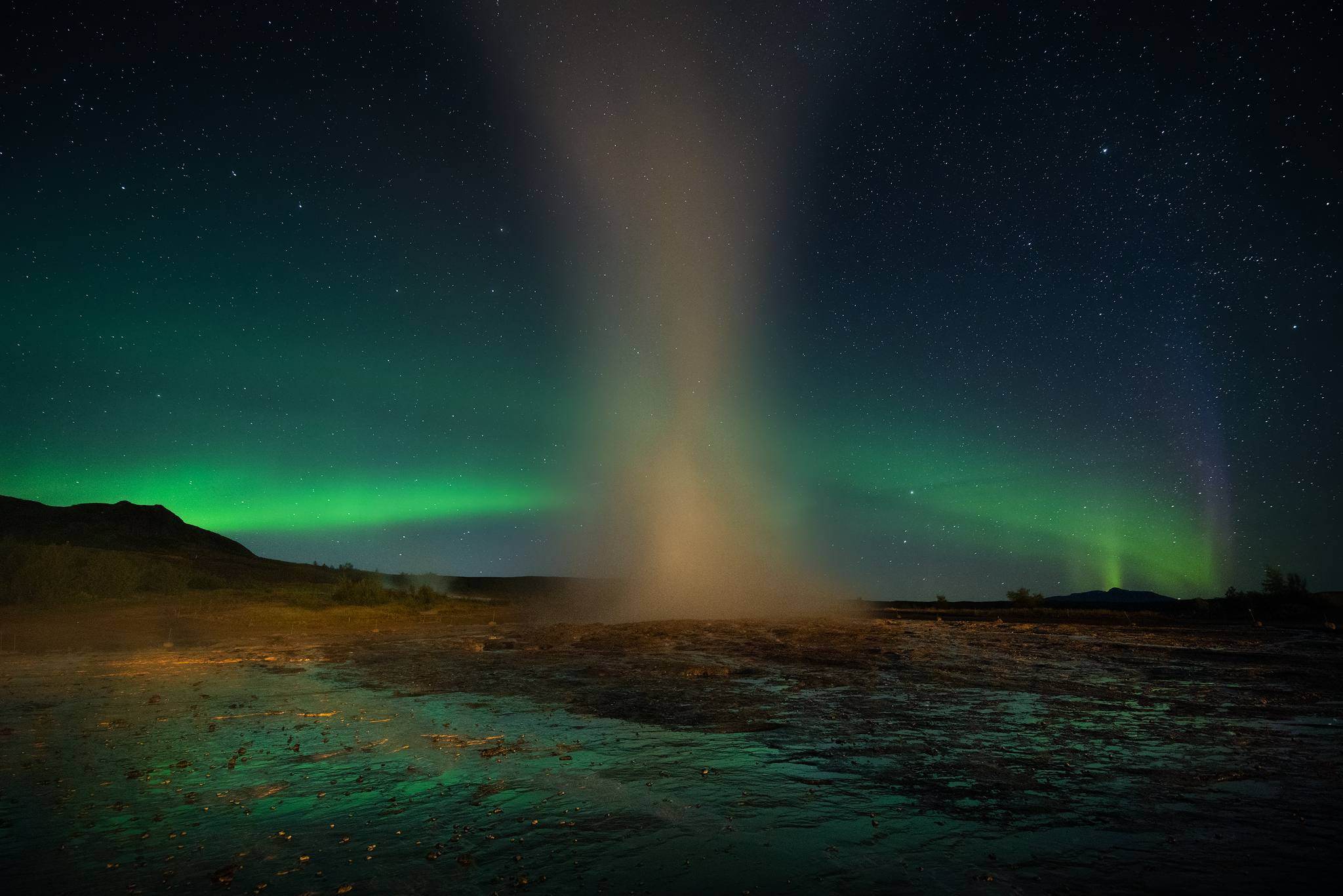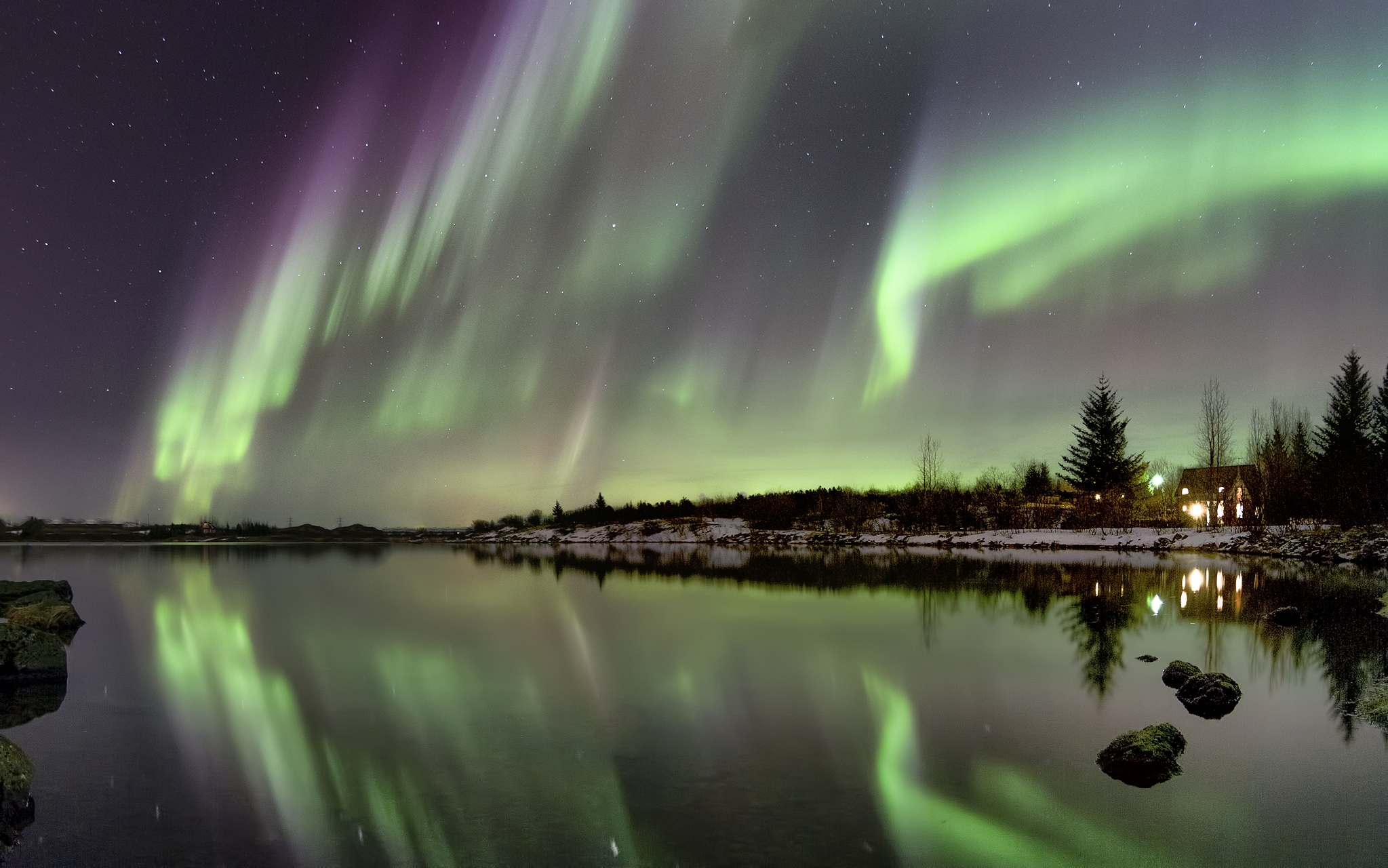 Love is in the air
Love heart shaped puddle midst the frozen Heiðinsfjarðarvatn.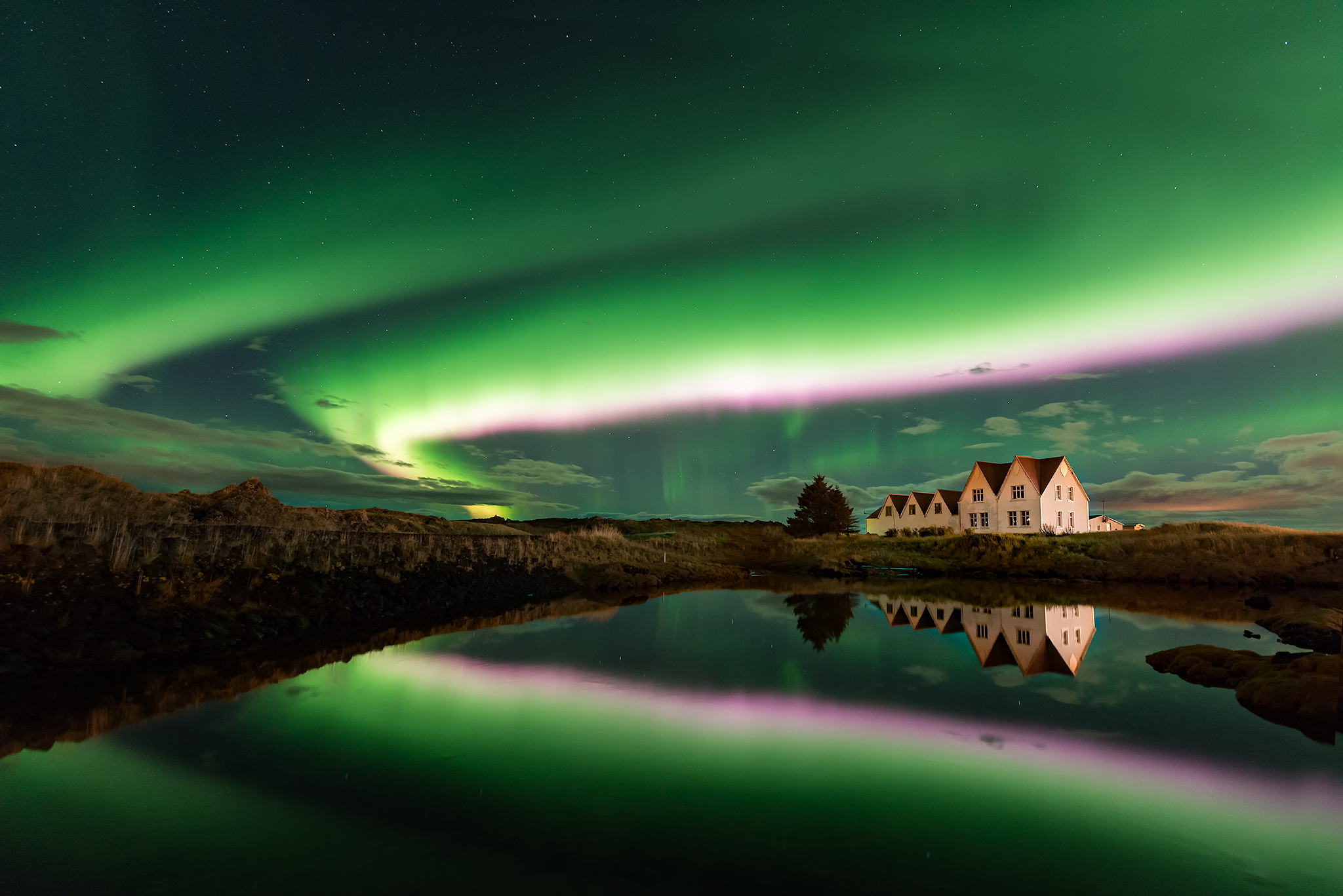 Right On Time
Rather big geomagnetic storm near Straumur, Reykjavik.
Green Giants
Góðafoss with spectacular Northern light display
Peer
Calm green night in Seyðisfjörður.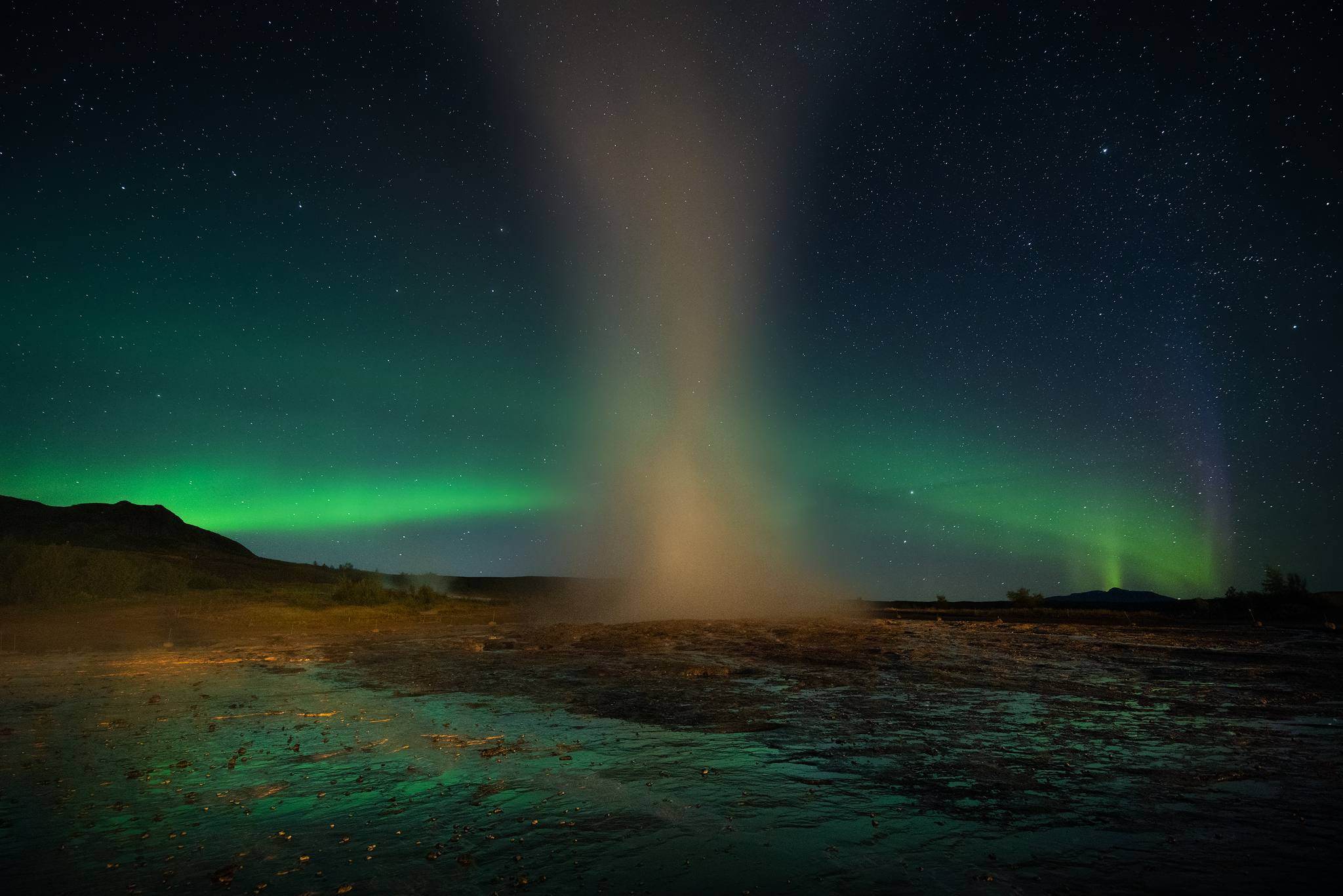 Into Open Space
Erupting Strókur and northern lights above the Geysir geothermal area.
Me as well
Late April aurora display over Gunnuhver geothermal area in Reykjavnes. Iceland.
That Old Feeling
Northern lights at Bruárfoss.
Another visit
Northern light bow over Glacier lagoon. Iceland.
Archdemon
Northern lights throwing an arch over Bruárfoss.