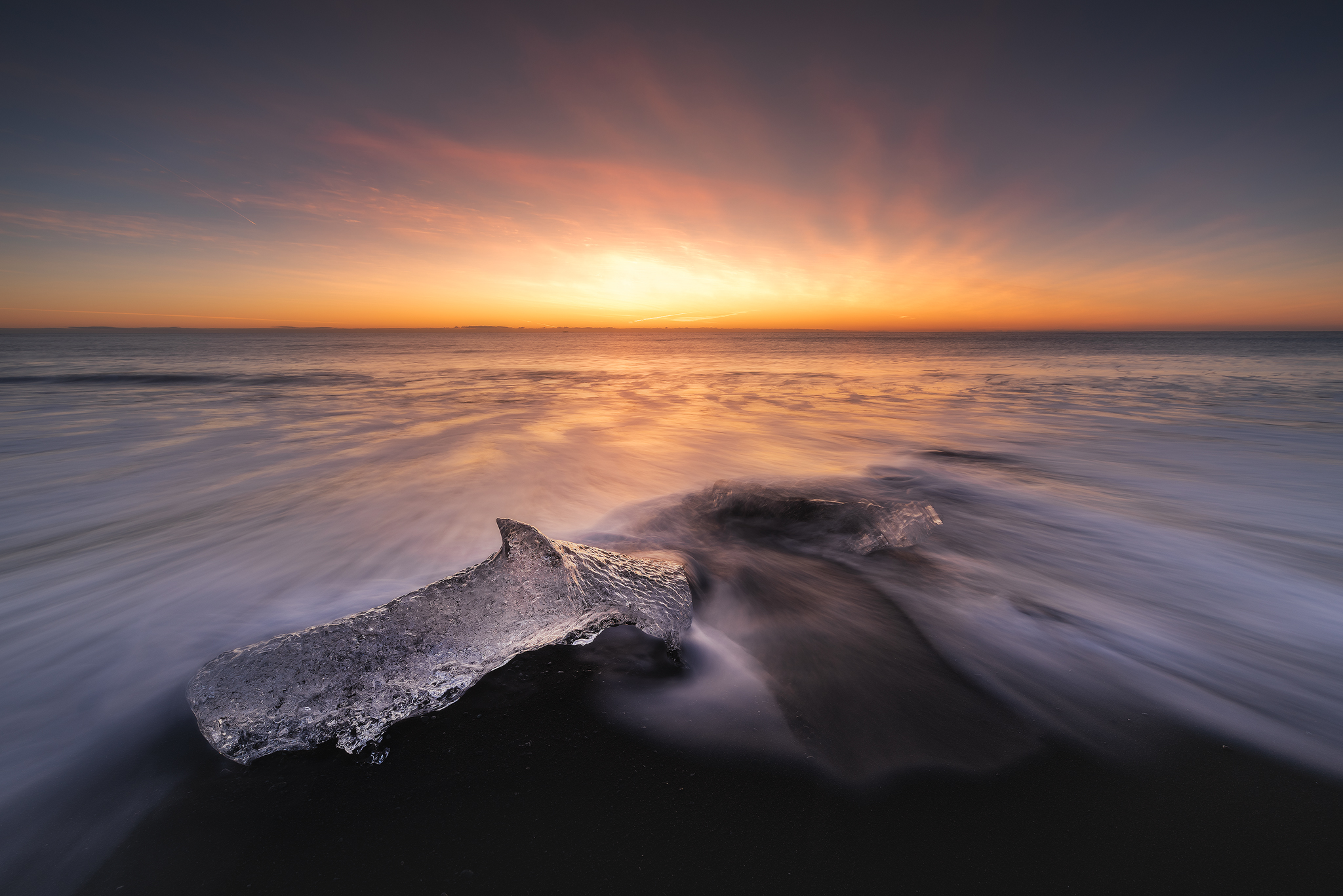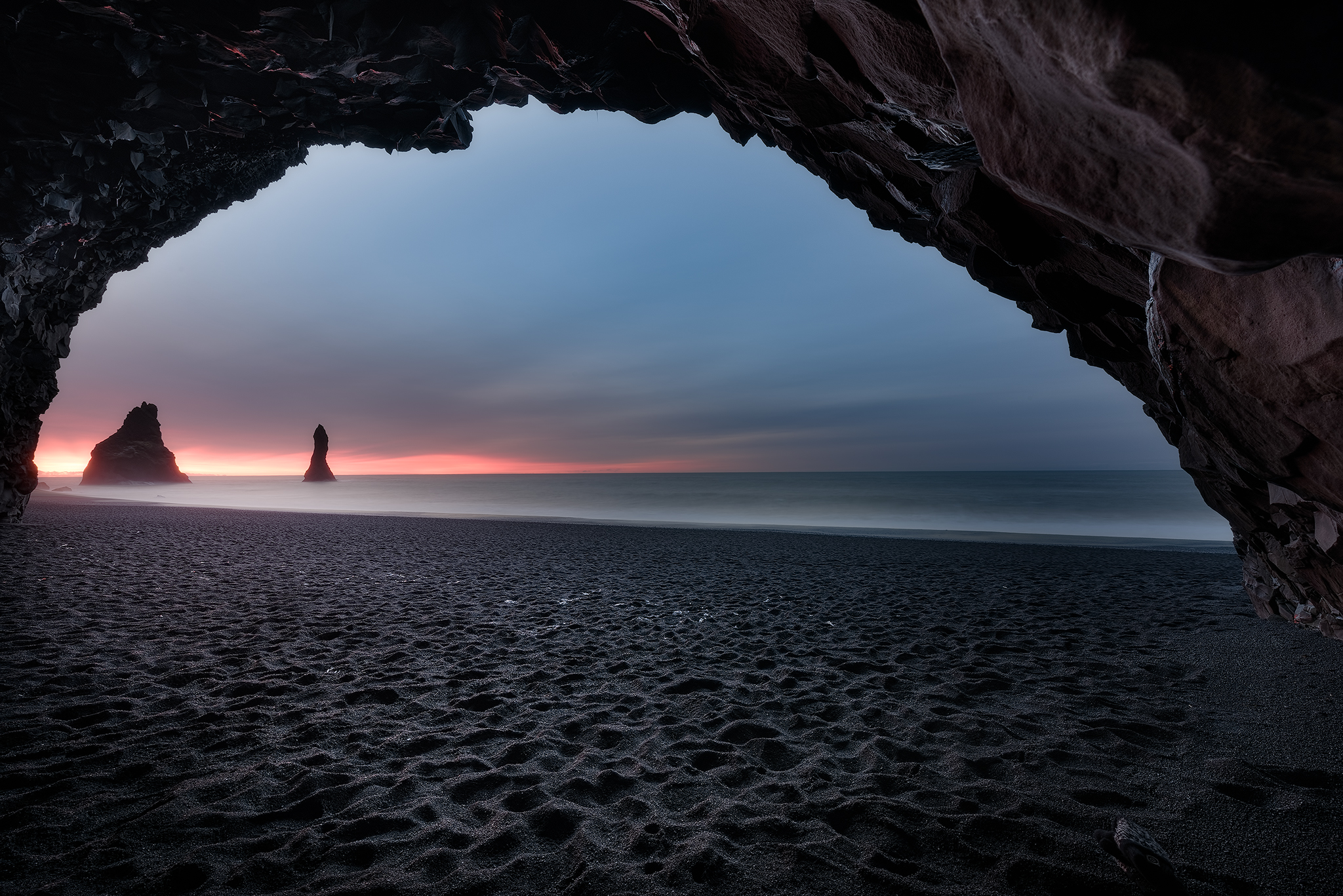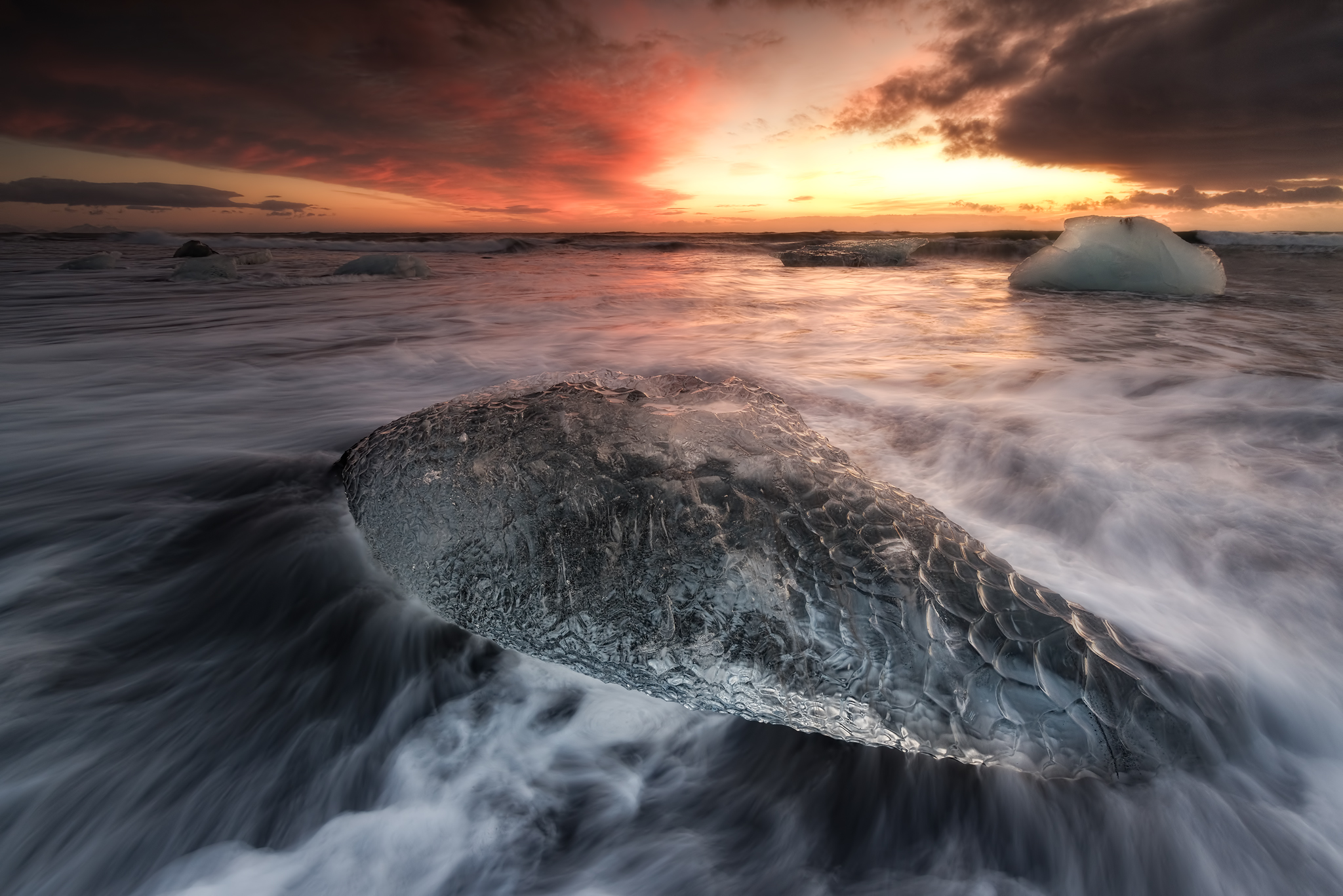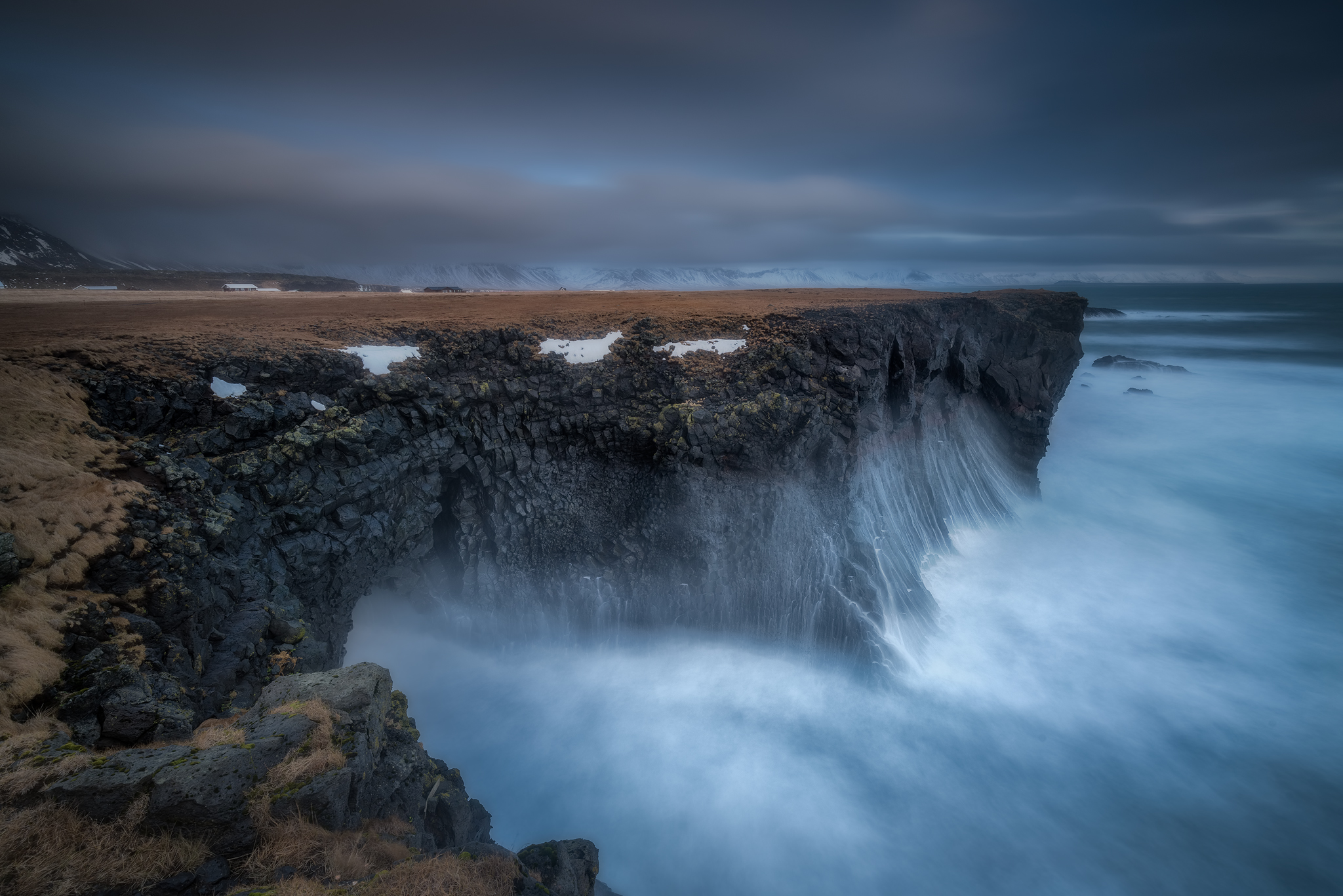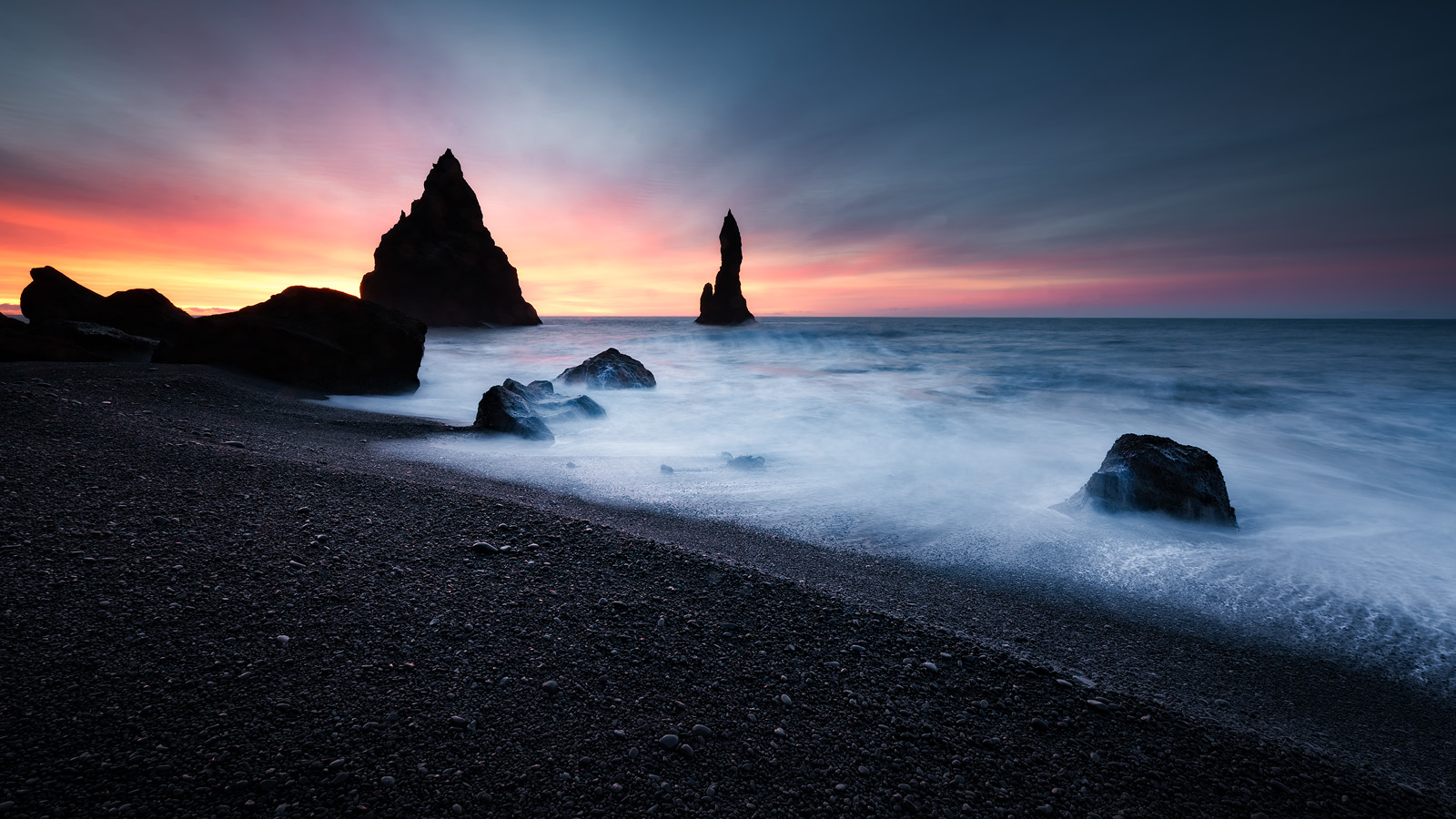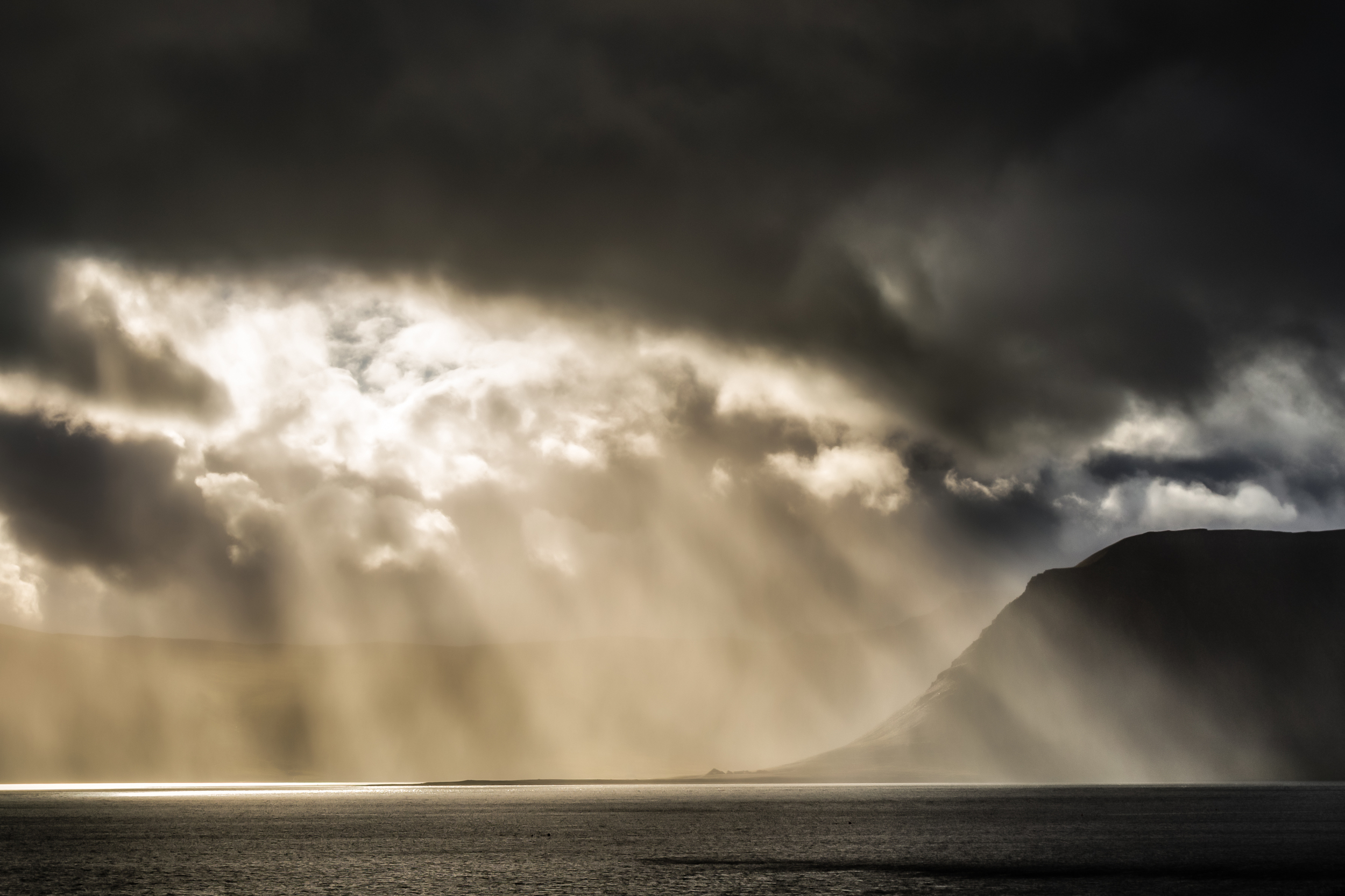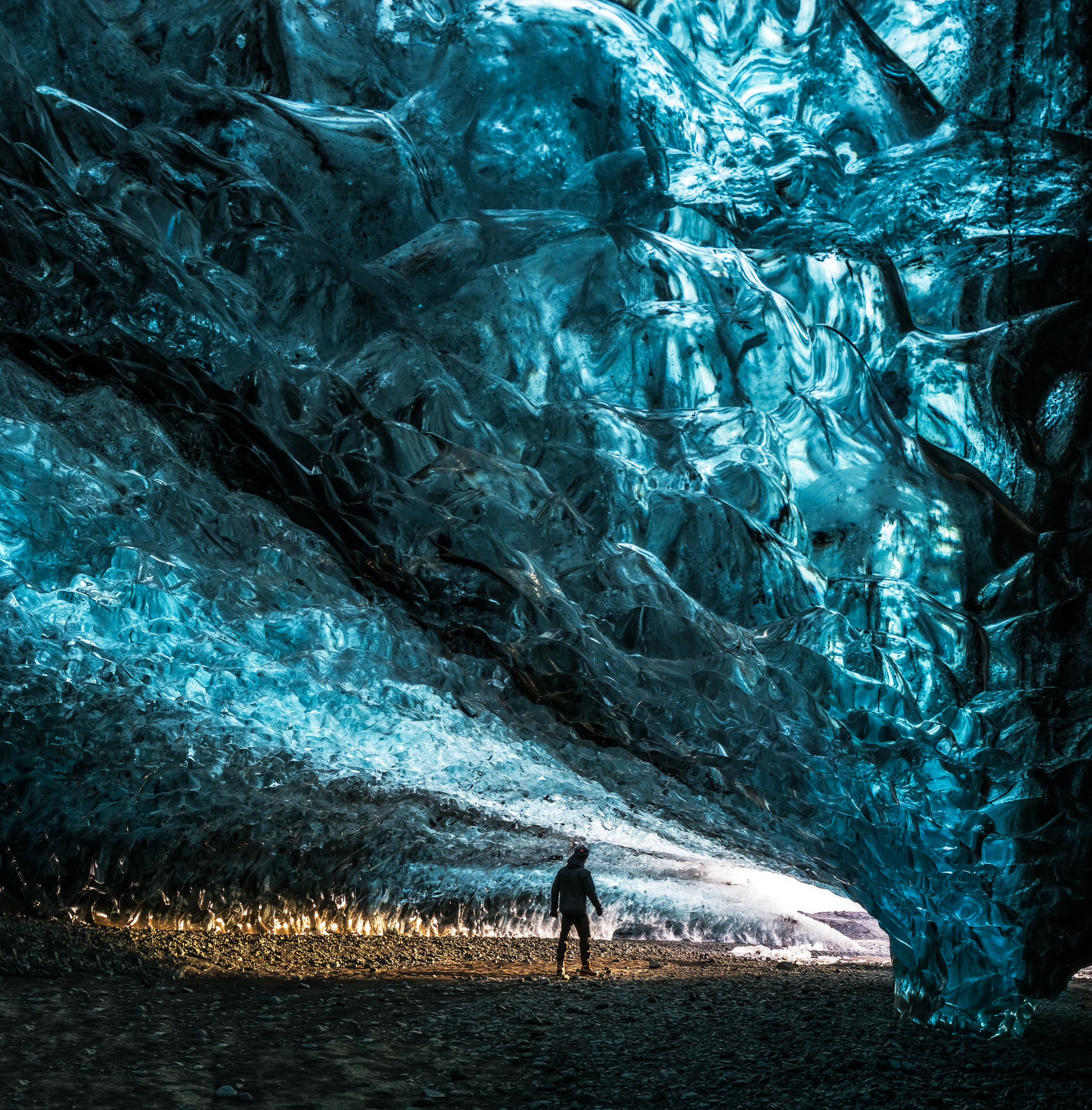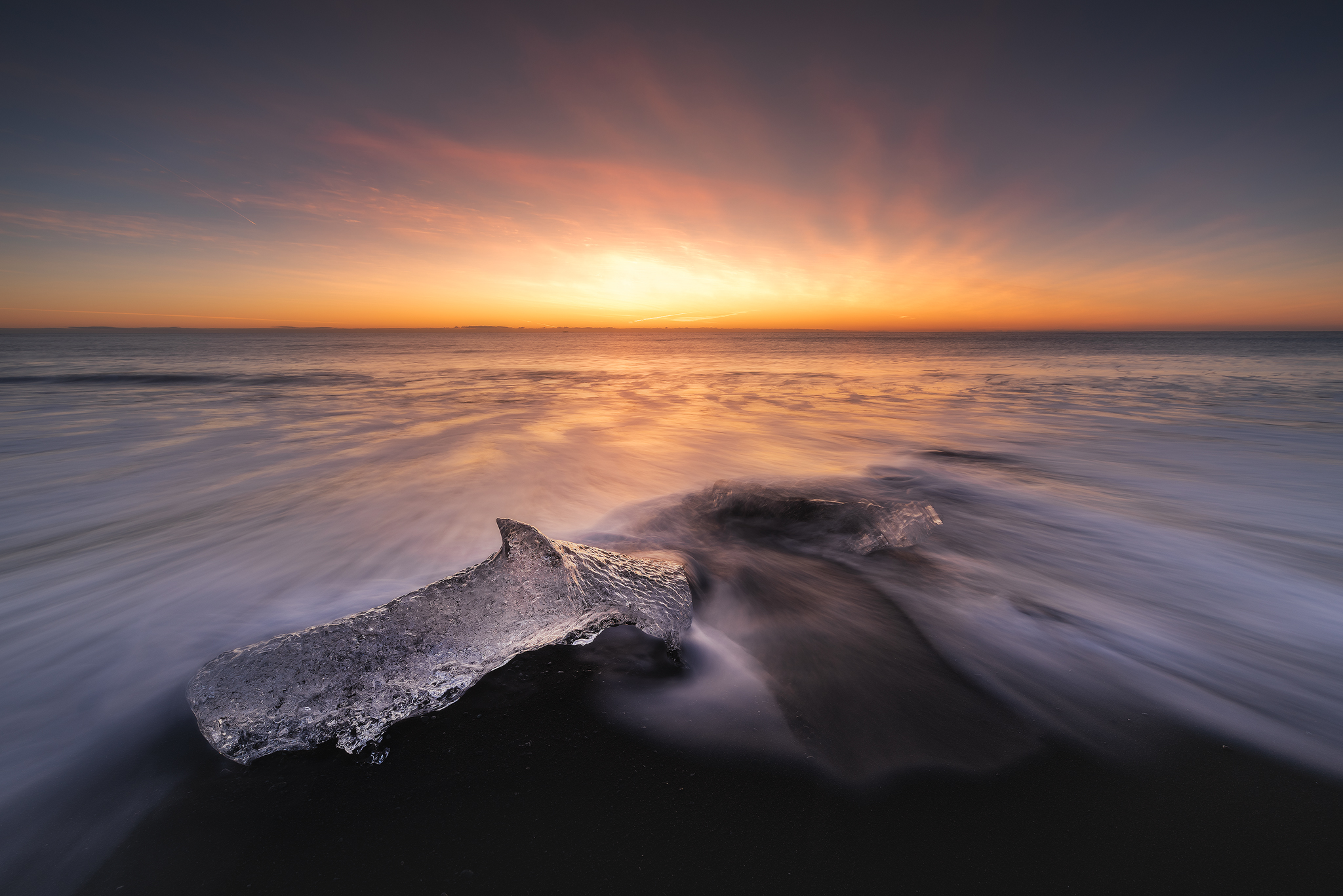 Earliest
Ice beach on a particularly good morning. Simple and colorful.
Sunsplash
I quiet sunset at the Hvaleyri beach near Reykjavik, Iceland.
Dark Mornings
An early morning shot on the crystal beach. Particularly beautiful morning, with sun lighting up low hanging clouds in the east.
Jökulsárlón, Iceland.
Golden glow
Sunset at the Reynisfjara beach. Long exposure. Iceland.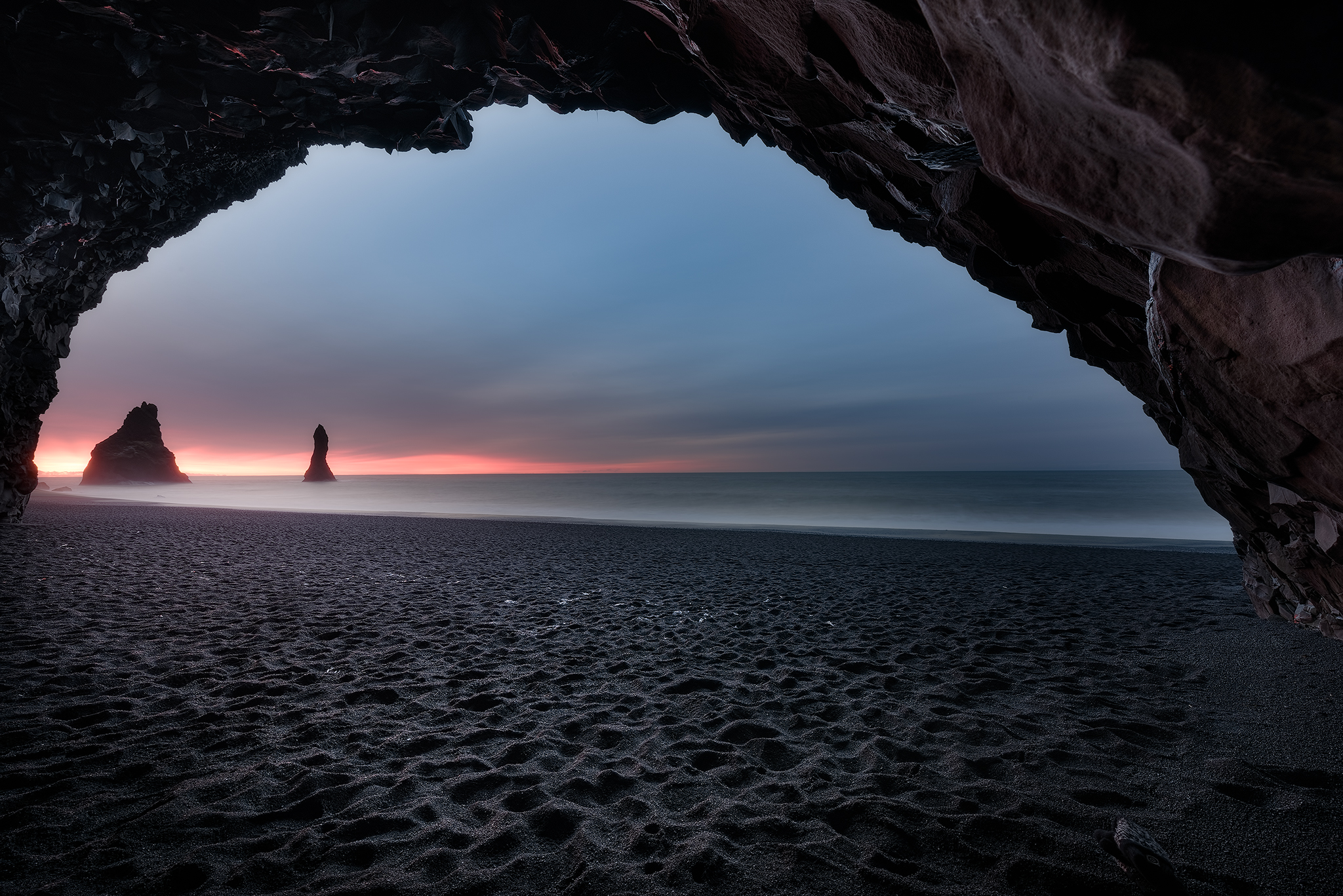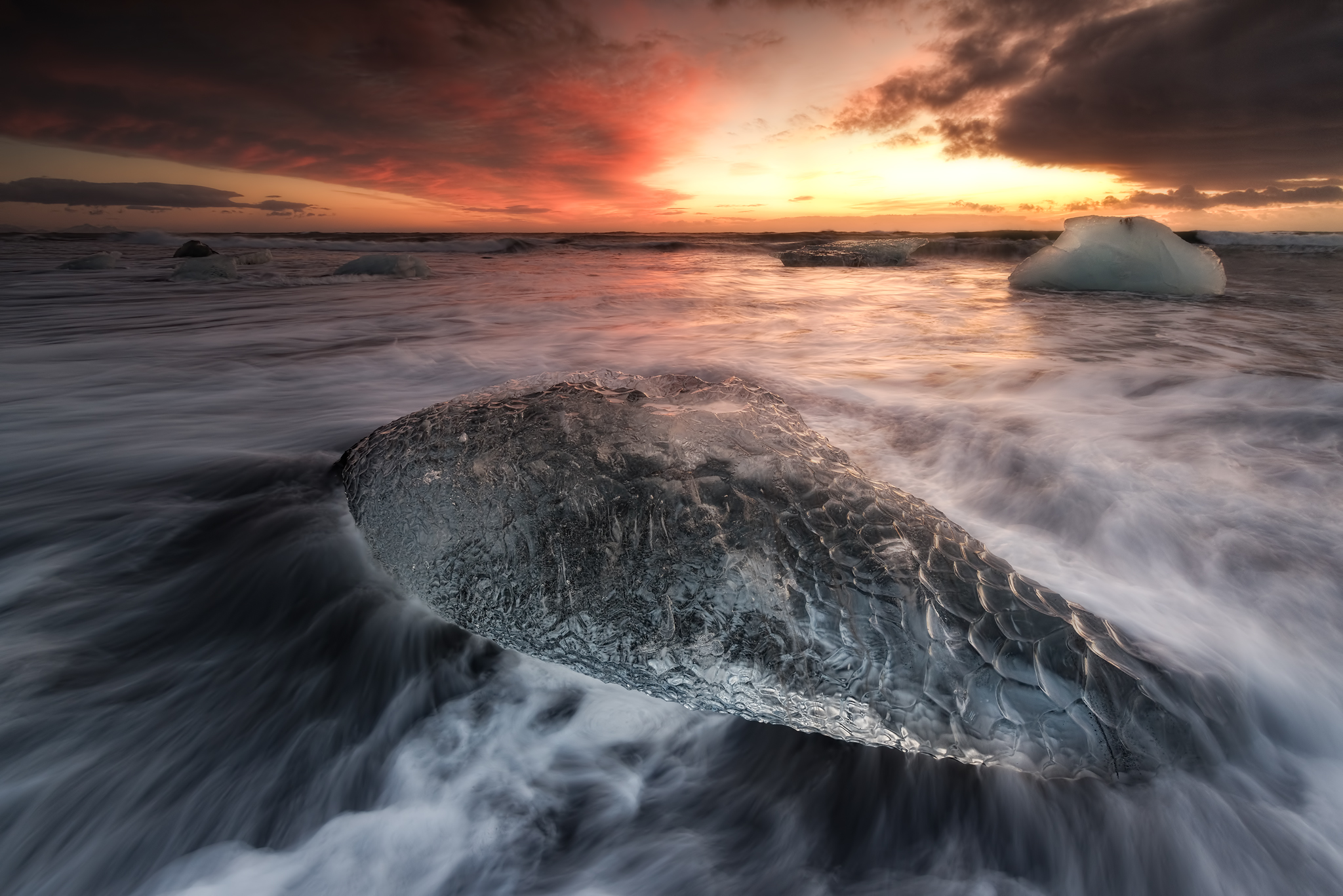 Ramp
A pretty ice piece washed by the morning waves of Atlantic ocean.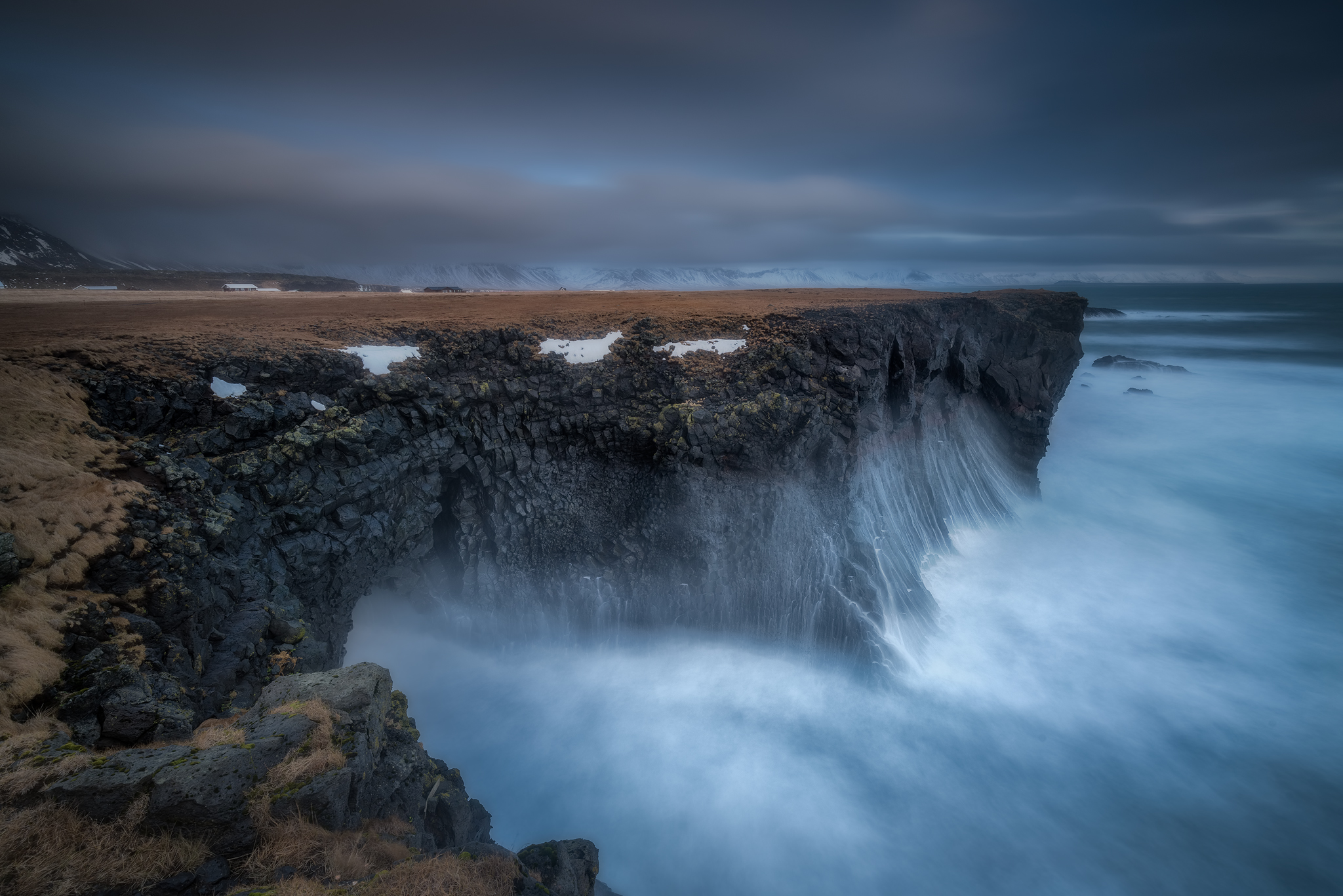 Getting ready
Cliffs of Arnarstapi getting crushed by the waves.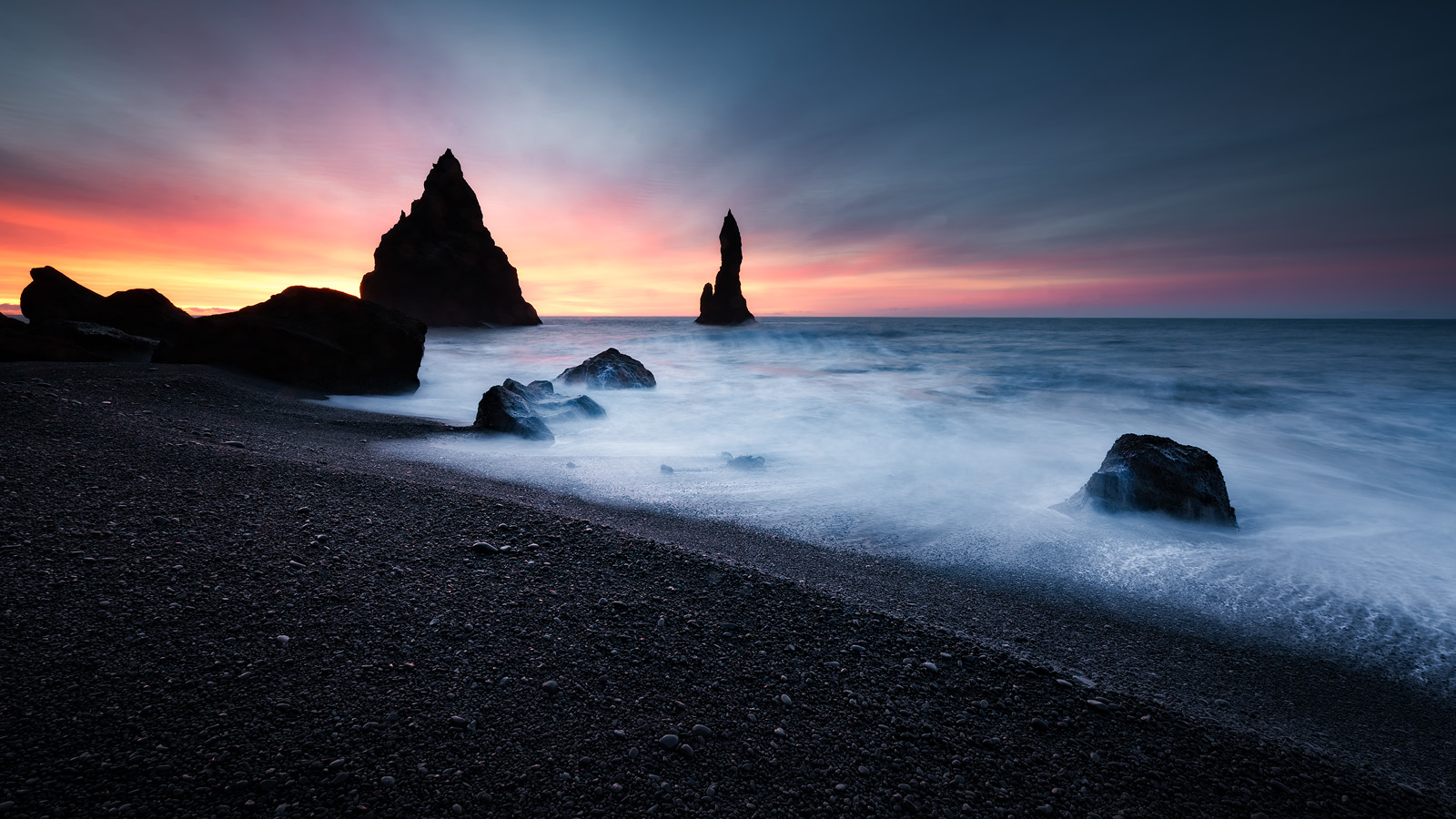 Awakening
Shot during early hours on Reynisfjara beach.
Sea Snout
Dýrholaey cliffs with the last rays of sun.
Devils horn
''Devils horn'' stacks near Arnarstapi.
Threading
Ice on Breiðarmerkursandur.
Towards
Ice on Breiðarmerkusandur during a sunrise.
Underneath
Ice Cave underneath Breiðarmerkurjökull.